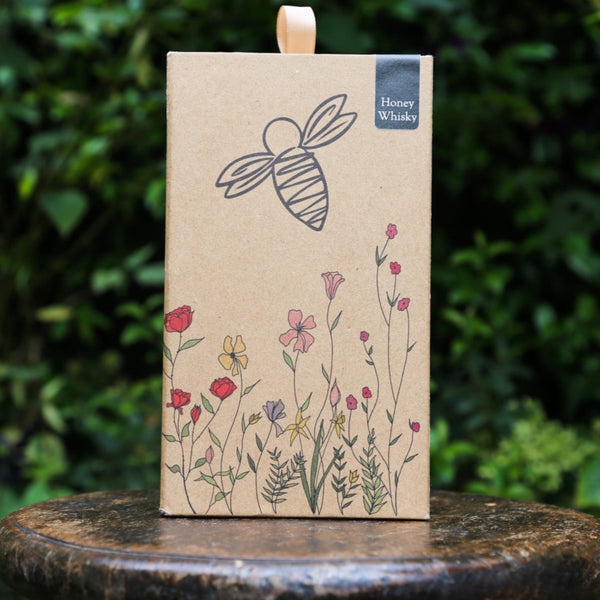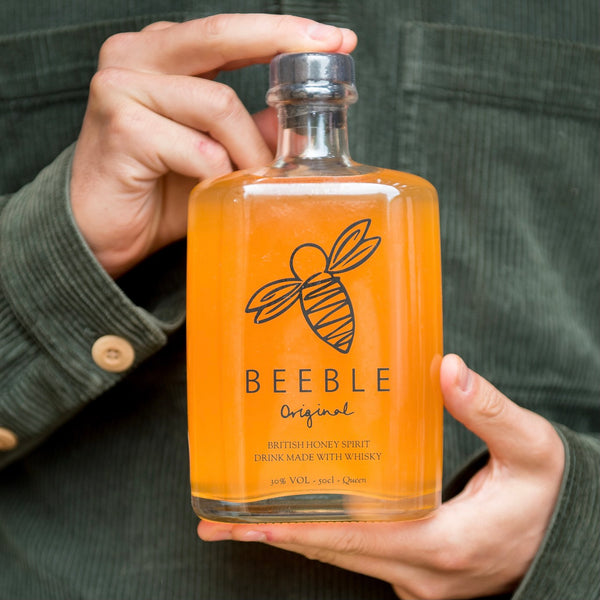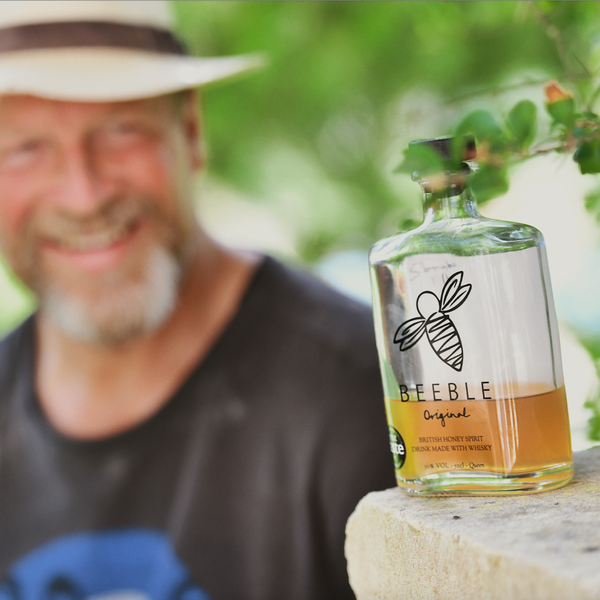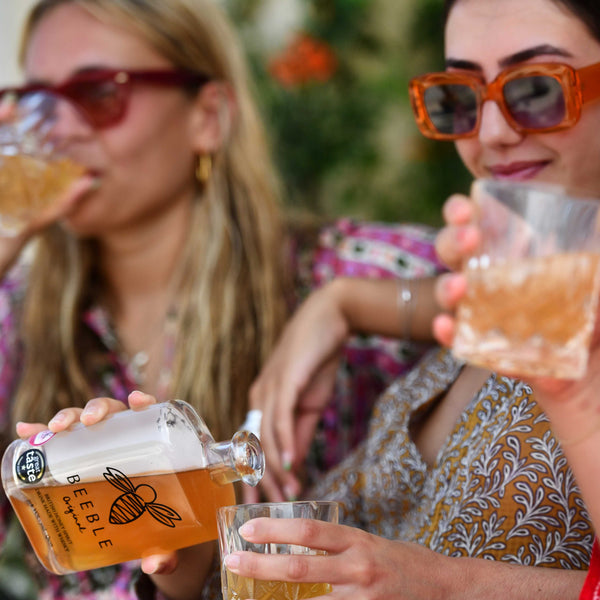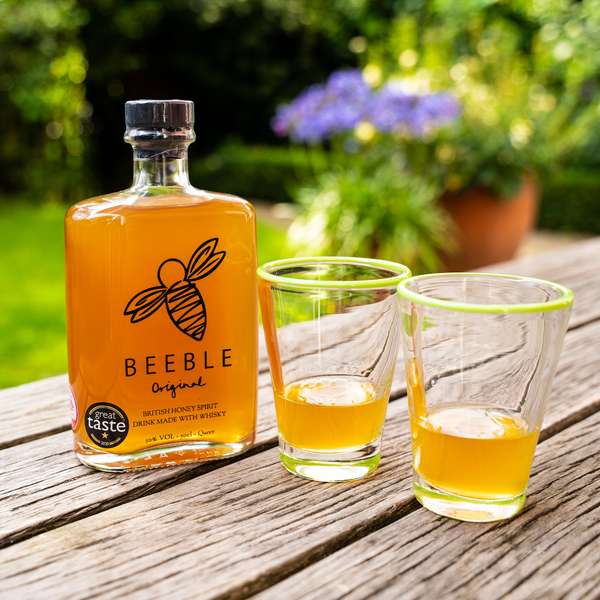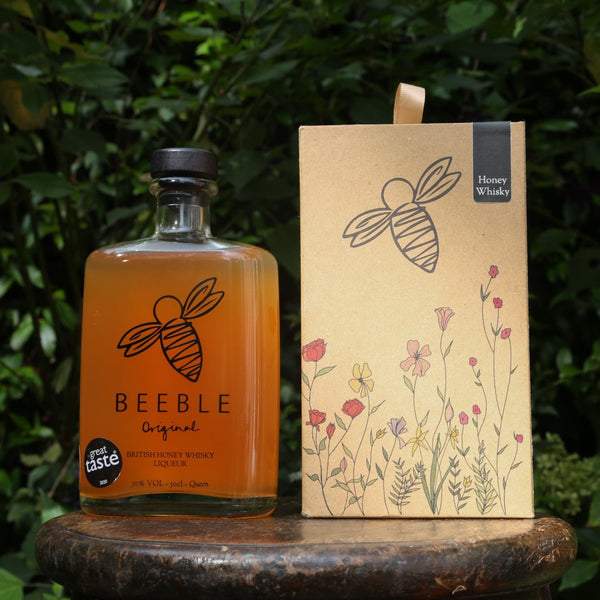 Honey Whisky - Beeble Original (50cl)
Description
A warming, mellow and floral drink with the perfect balance of lingering sweetness. Rich and deep, yet light and moreish.

Our bees work closely with a family run distillery in Perthshire. The distillery hand-pick their barley and delicately combine it with yeast, catalysing the fermentation process. Our barrel aged scotch is then blended using honey from our Wiltshire hives to form a smooth and rich spirit with the perfect touch of natural sweetness.

Choose the option to order your Honey Whisky with gift box packaging

30% VOL
Made in Wiltshire
Winner of a Great Taste Award 2020

Not for under 18s
Best Serve
• Best enjoyed over ice
• Alternatively, mix with ginger ale for a refreshing cocktail
• Check out our cocktail page for more inspiration
The Story of Beeble Original
Beeble began with one hive hidden away in the Cotswolds. We were new to the bee-keeping world and fully committed to keeping that hive healthy. From this first colony we just about made enough honey to give some jars to friends, with a bit left over for our breakfast.

Quickly we realised it was difficult to avoid wasting the honey stuck to the frames taken from the hive. To avoid this waste, we soaked the frames into whisky. This turned out to be the first ever batch of Beeble Honey Whisky.

Don't thank us, thank the bees.
Delivery Information
All orders over £45 — Free 
Standard UK Delivery (3-5 working days) — £2.99
Express UK Delivery (1-2 working days) — £5.99